Welcome to achiefy.io
We Connect Worlds
Achiefy's Activities
Here's some stuff you can do
Challenges
Specific in-game tasks with one or multiple conditions that must be accomplished to unlock an achievement and other rewards.
Tournaments
Global in-game competitions with winners and losers, fixed dates and times, different reward tiers, spectators, and fans.
Duels
One-time competition events, mostly organized by the community itself, and primarily focused on "1v1" or "team VS team" in-game battles.
Events
Specific in-game activities that may be organized and designed by the Achiefy team, game publishers, or the community, for fun, celebration, or promotion purposes.
Collection
Create your own collection of digital trophies and unique and game-inspired NFTs designed exclusively for the Achiefy community.
User Progression
Gain XP by completing Achiefy's activities, level up your user profile and unlock useful perks and buffs to improve your earnings.
Value
Sounds fun?
Let's talk about value
Our mission is to bring value to players' time & skill. So our idea is to create rewards that not only show how skilled a player is, but rewards that also grow in value over time.
Here comes our NFT crafting station.
By participating in Achiefy's activities, players will get "reagents" or, in some cases, unique and limited NFTs.
What are those reagents needed for?
At our crafting station, you can find tons of different blueprints. Every blueprint will have a basic rarity, limited quantity, and level of difficulty to get.
You can craft NFTs with selected blueprints using reagents you get from activities.
...Or simply sell them on a market.
The harder the NFT blueprint to craft, the higher its basic value, which will only grow over time.
Ecosystem
But what if I'm not a gamer?
We have a place for anyone!
Our ecosystem works not only for games, but for all crypto-enthusiasts, collectors, and investors.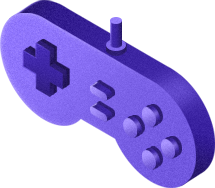 Gamers
Gamers form the core of our community. They invest their time and skill to create value and bring it to Achiefy's ecosystem.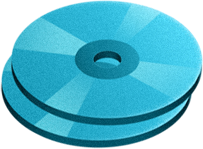 Game Publishers
Cooperation with game publishers is our global goal, which allows us to inspire Achiefy's activities and rewards with licensed characters and universes.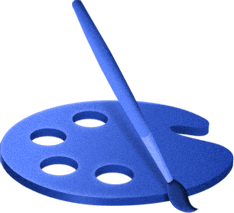 Creators
Designers, digital artists, video makers, bloggers, and game developers are welcome to join Achiefy's creators' community.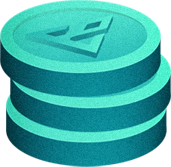 Crypto Enthusiasts
We believe Achiefy's ecosystem will wake the interest of all crypto enthusiasts such as NFT collectors, investors, blockchain fans. We will build a strong crypto community.
Partners
Investors & Partners
Roadmap
Our plans
Even though we are now in the early stages, our vision of the project extends over many years. Our experience in development & gaming services allows us to set milestones to which we will go step by step, creating and improving our project.
And even if we have to make adjustments to the roadmap for unforeseen reasons, rest assured that we will achieve the goal of creating the best platform, connecting the best, modern online games with the crypto world.
PHASE 0
Core team and idea formation
Idea audit and consultation
Whitepaper and website release
Early mockups of achiefy platform
PHASE 1
Token Generation Event (TGE)
Fundraising (Seed, Private, IDO)
Team expansion
First NFT collections
Global gamers community event
Platform development start
PHASE 2
Achiefy Platform (pre-alpha)
Start working on:
In-Game Challenges
NFT Craft station
Duels and Tournaments
Reagents Market
Token staking rewards
First closed test
PHASE 3
Achiefy Platform (alpha)
Start working on:
User Progression
Leaderboards
Perks system
NFT utility system
Creators workshop
Second closed test
PHASE 4
Achiefy Platform (beta)
Start working on:
Trophy Room
Community Challenges
Community Tournaments
Community Blueprints
Fist public test
The Community
Let's grow together!
The main wealth of our project is the community. Each of its members is important and contributes to the success of our idea. Each of you bring value to the system, awards, achievements, and help create a competitive environment.
Achiefy strives to build a close-knit community of gamers, game developers, NFT collectors, and blockchain enthusiasts, connected all over the world.
Twitter
Follow @achiefy to get the latest news and updates from Achiefy's team.
Discord
Join us on Discord! Easiest way to connect with Achiefy team and community
Telegram
Chat with the community, ask questions, make proposes.
YouTube
Check Achiefy's behind the scenes videos from our digital artists and content creators team
Medium
Examinate our ideas, concept arts, designs and articles on Medium by following @achiefy_io